FORESTER STI ST/B (type A or B)
Subaru Technica International (STI) also makes a performance model of the Forester. Dubbed the STI ST/b (type a or type b, depending on year) this monster comes with all the high performance goodies. Putting out 240 turbocharged and inter-cooled horsepower, this speed demon is capable of keeping up with its cousin, the WRX.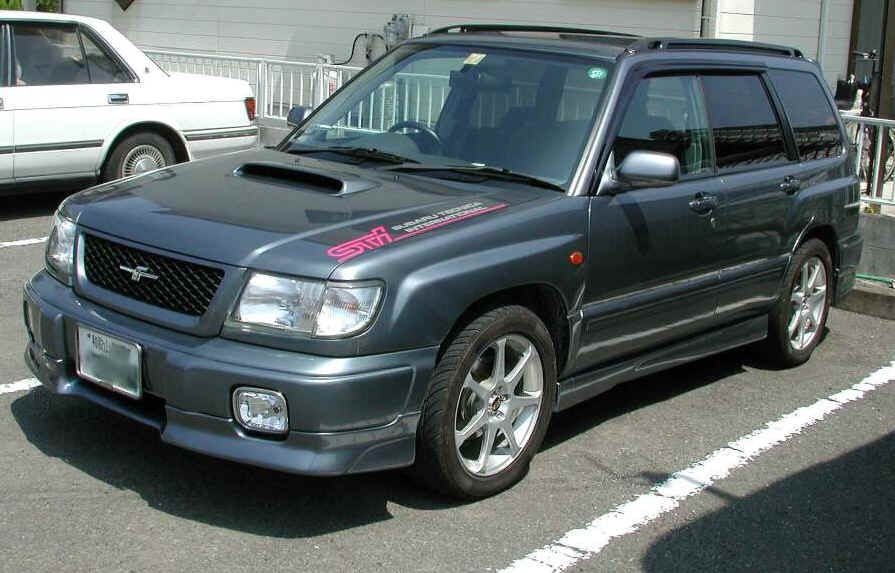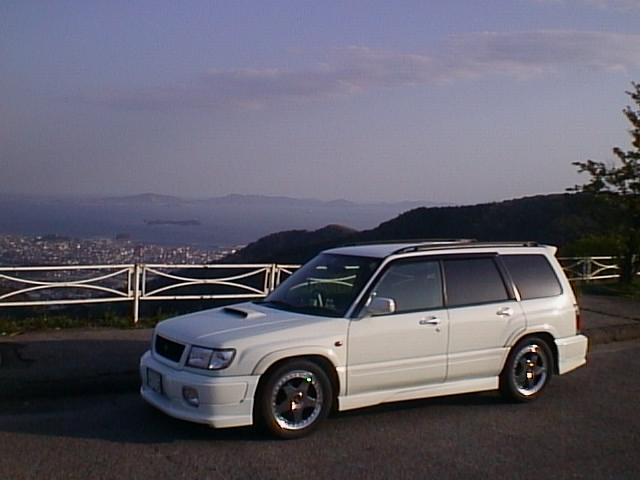 This one has the wheel well arches. Cool.
Here are some links to download a couple of Japanese commercials and video of a Forester just blazing a trail on a twisty road. Right-click and select "Save target as..." to download.
Long documentary-style commercial (?) of Forester on twisty road
Documentary-style (continuation?) of Forester on dirt roads and hills
Japanese market tv commercial of Forester starring Antonio Banderas
Thanks to the i-Club for these cool video files.